Featured Hack: Crowdsourcing Traffic App For Your Commute

How long is your commute? Tired of sitting in traffic every single day of the week? You don't have to with this featured hack: Waze a traffic app for your smart phone
!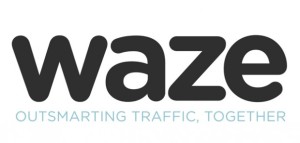 I'll be straight up honest… my daily commute to work sucks. On a no traffic day (which are pretty much only holidays everyone but me has off on) it'll take about 45 minutes to get to work. On a normal day, it takes about 1 hour and 15 minutes. So when I say this week's featured hack has helped me save a ton of time on my commute, I mean it.
So what's so great about this particular traffic app?
First off it's FREE!  Keep that in mind as I run through some of it's awesome features.
It's has turn-by-turn navigation with voice.  You can choose to turn voice on or off or for alerts only.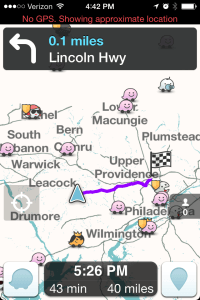 It's has live data from crowd sourcing… Meaning that you and other can post and see where there's traffic, hazards, or police so you can be aware of it on your commute.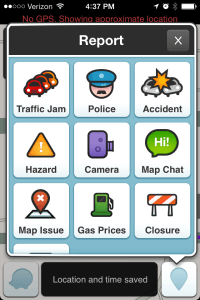 Ever want to know where the cheapest gas around you is? Waze has that too!  Prices are updated frequently by those around you!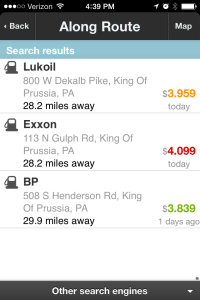 With great power comes great responsibility.  The beauty of Waze is that it works because of community involvement.  You have the power to change almost any of the data including alerts, the map itself, gas prices, traffic patterns… It's just a really good feeling to know that you're valued, and other Wazers can and will thank you for your help!
You can save destinations!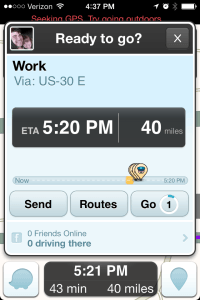 It was recently acquired by Google.  If you don't believe me that Waze is a fantastic traffic app, then maybe you'll believe Google (since they make about 38 billion dollars a year they probably know the right places to invest).  Plus, I'm sure Google will keep the spirit of Waze and just add features that would be impossible otherwise.
You can compete against your friends.  Every mile gains you points so you can see how much more driving you do than everyone else.  Maybe you're breaking the bank in gas, but at least you have some Waze points!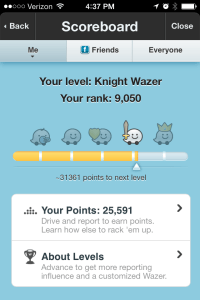 You can get personal by customizing your own icon which other wazers will see on their map.  If you don't want other people to see you on the map, you can always choose to be invisible too.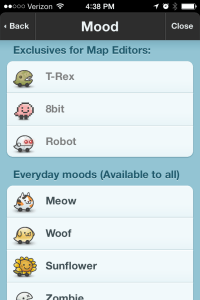 So what are you waiting for?!  I told you it's free!  Don't lug around your GPS anymore or spend $100 on a new one.  Download Waze
now and contribute to the crowdsourcing experience!
Hope this helps! Happy adventuring!
Have your own thoughts on Waze or another traffic app? Leave a comment below!