How to Create Polygons in Sketchup in 5 seconds

In this sketchup tutorial, I'm going to teach you how to create equilateral polygons in sketchup. It's only going to take you a matter of seconds and you won't have to manually draw every side.
Select the shape tool from the toolbar.  C is the shortcut.
In the bottom right corner there is a status bar.  After selecting the shape tool it wants you to specify the number of sides.  By default the number of sides is set at 24.  If you type a new number, sketchup will make a new equilateral shape with that number of sides.[table "" not found /]

After specifying the number of sides, sketchup is going to ask for the radius of your polygon.  This radius is an inscribed radius.  An inscribed polygon means that the points of the polygon meet up with a circle that is drawn at the same radius.  The image below depicts an inscribed polygon.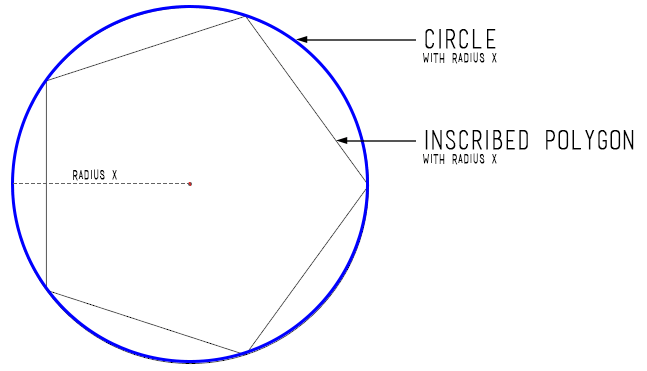 Can you think of any cool projects that use polygons in sketchup?  Share them in the comments below!
If you found this helpful, you might want to checkout our entire library of sketchup tutorials.