5 Essential Sketchup Plugins

Sketchup plugins can make a world of difference when you're modeling. Finding the right ones can take a ton of time and I simply don't want that for you. I've collected the 5 I use daily when working in sketchup to help you get to modeling faster… sooner!
If you need help learning to install sketchup plugins or extensions I've created a post to walk you step-by-step through that process.
5 Essential Sketchup Plugins
If something looks good in the top parallel projection view, but in 3d has lines all over the place, you can use this tool to squish all the lines to the same plane.  Sometimes this alone will help create faces easily by simply adding another line, sometimes it doesn't.
Remove Lonely Vertices
I hate having more lines then I need, and in a large file, unnecessary lines can add up and really hinder your workflow. Of all the sketchup plugins I've used this seems to do the best job for getting rid of those extra segments you don't need.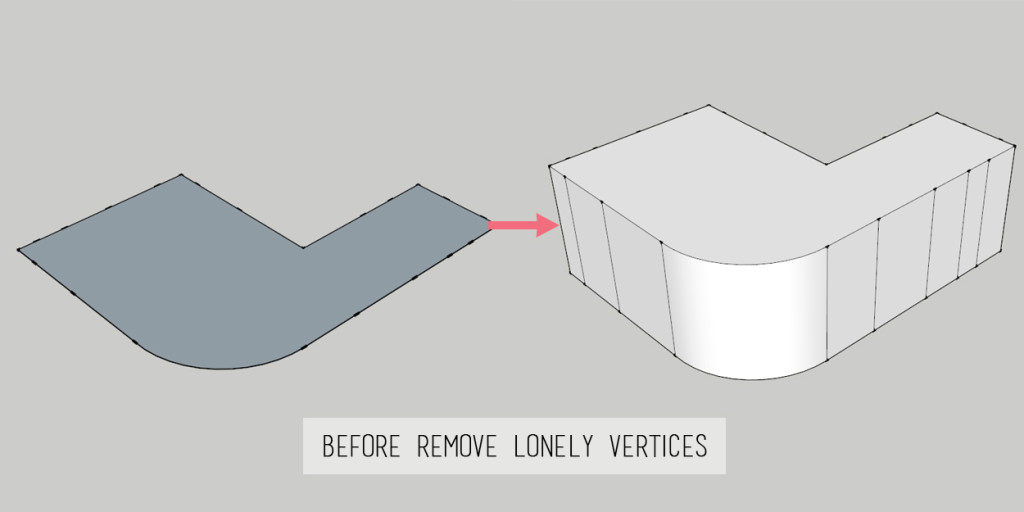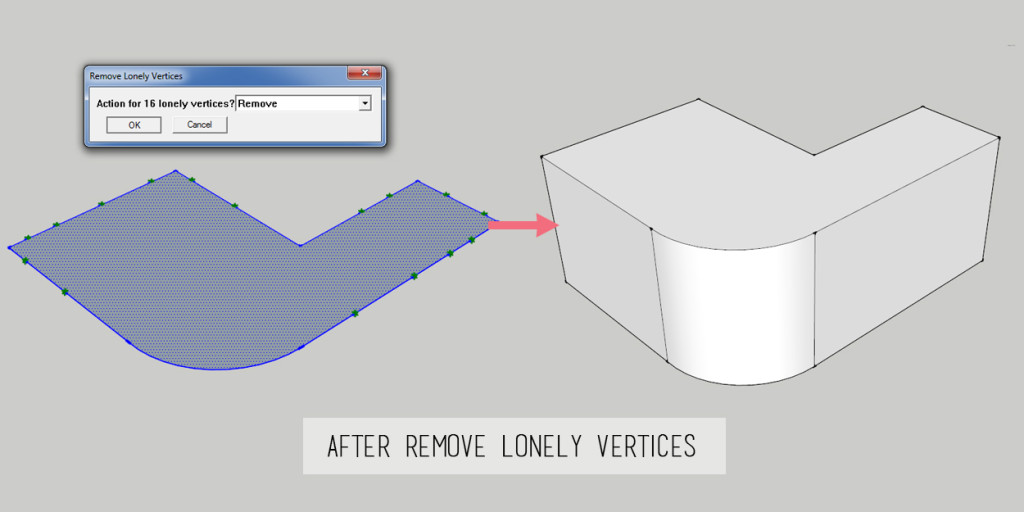 Weld will combine any lines you select into a single line and ask to close your line to make a shape.  If your face edge looks right but won't close, chances are it's not a closed shape.  This takes the guess work out of trying to find where your shape is still open.
When you get to making complex shapes, closed shapes sometimes won't close.  This plugin is a good quick way to try to make a face from a complex closed shape that sketchup won't recognize.
Joint Push Pull
Simply put, vanilla sketchup doesn't allow you to extrude faces that are curved… but this plugin does!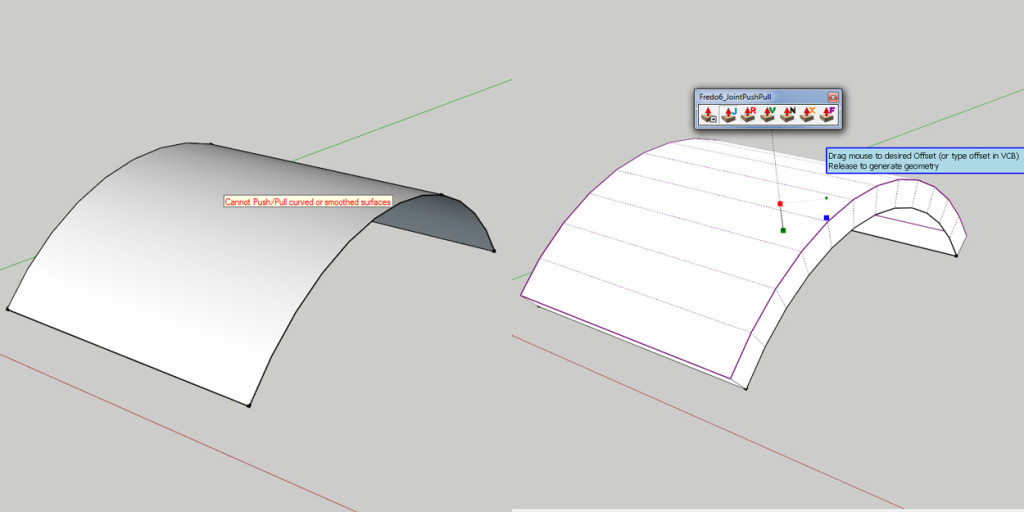 Hope this helps you model quicker and with fewer headaches!  If you found this helpful you might enjoy our other sketchup tutorials.