How to Find and Use Sketchup's Dynamic Components


Even if you're an experienced sketchup user it's  possible dynamic components aren't a part of your digital toolbox yet.  In the below video, we showcase the kind of things that you can do with dynamic components and give you a quick walk through on how to find some.
How to Find and Use Sketchup Dynamic Components
Notes:
To find dynamic components in the 3d warehouse look for the '

'  symbol in the upper right of the component preview box.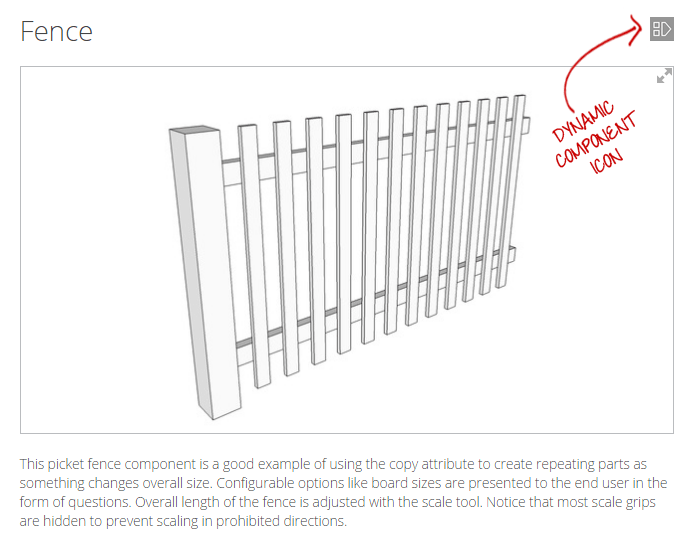 This symbol identifies what's dynamic and what's not.  If you'd prefer to not sift through the good and bad, you can checkout some of ones we use at designer hacks.
Any comments or questions?  Feel Free to leave them below.