How to Create Faces Automatically | Sketchup Create Faces Q & A

In this Sketchup create faces Q&A, we'll go over a simple way to automatically create faces in Sketchup. This can be a helpful trick to use if you have a wireframe model and just need to close things up. No one wants to spend all day drawing lines to close off a shape!
We saw a sculptor who loves using Sketchup, but closing off every set of lines proves to be a very tedious task:
"I love Sketchup. I import my triangular autocad files and then manually give faces to all the triangles by drawing a line across the faceless triangle. Sometimes my sculptures have 10,000+ triangles I need to give faces to. This is a tedious task; a true test of my sanity. Is there an automated plugin for turning three connecting lines without a face into one with a face?"
You'll be glad to hear, the answer is "yes!" In this brief tutorial, we'll take a look at how to use a plugin called Eneroth Face Creator to automatically create faces. You can find the Eneroth Face Creator plugin here. If you need help installing it, check out our plugin tutorial to learn how to easily install Sketchup plugins!
Sketchup Create Faces Plugin
Import. First, import your 2D AutoCAD model, or draw a few shapes in Sketchup. If this is your first time testing out the plugin, make sure you delete the faces of the shapes in Sketchup so that you can see how the plugin works. In this example, we drew each triangle at a different angle and in separate planes. This way we can demonstrate that the plugin will generate faces for a shape no matter what plane it is in.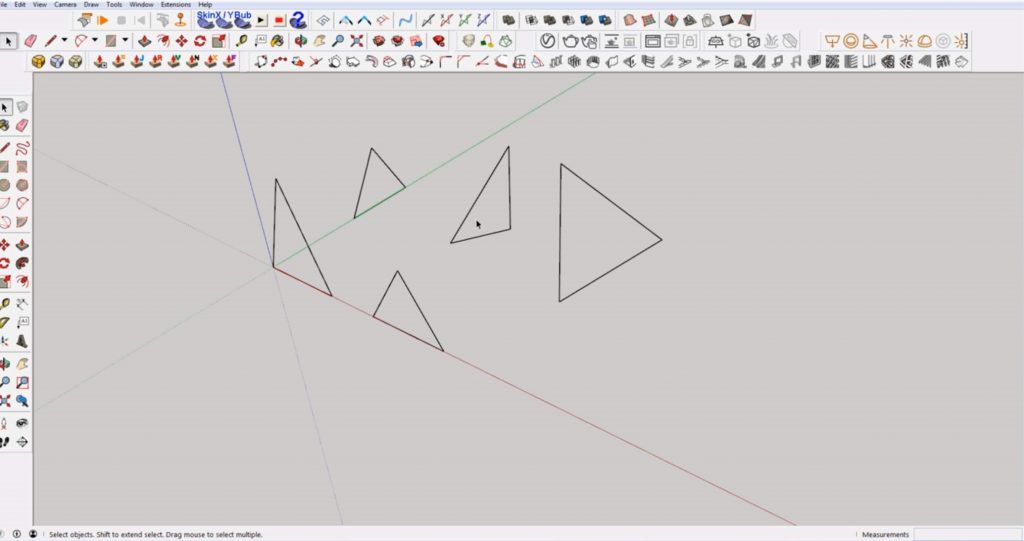 Select. Once you have your shapes drawn or your model imported, use the selector tool to select all of the shapes.
Extensions > Eneroth Face Creator. Navigate to the "extensions" tab in the menu bar and select "Eneroth Face Creator" from the dropdown menu. You can see that Sketchup automatically creates faces for each of the shapes. No line drawing required!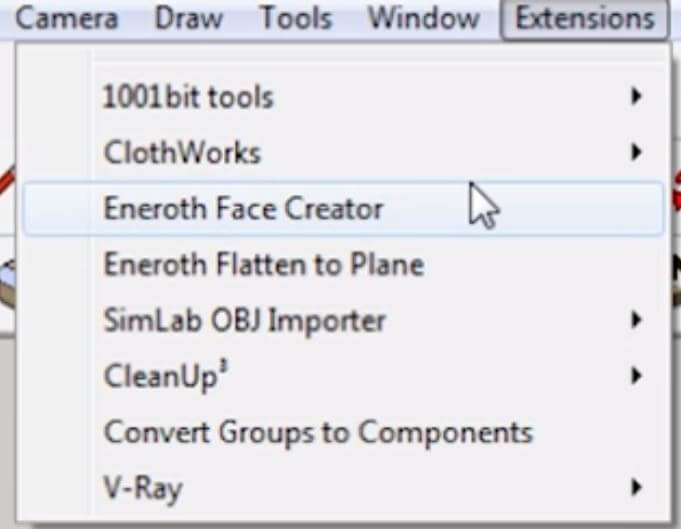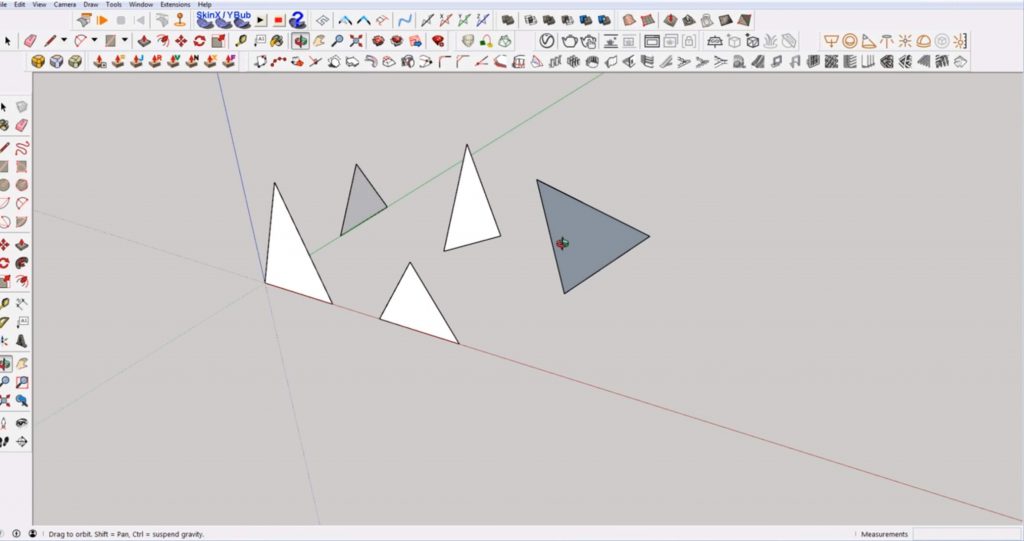 Of course, there may be times when you will be importing a much more complex 3D model. Thankfully, the Sketchup create faces plugin works just the same with a 3D shape!
Import. Import your 3D model into Sketchup.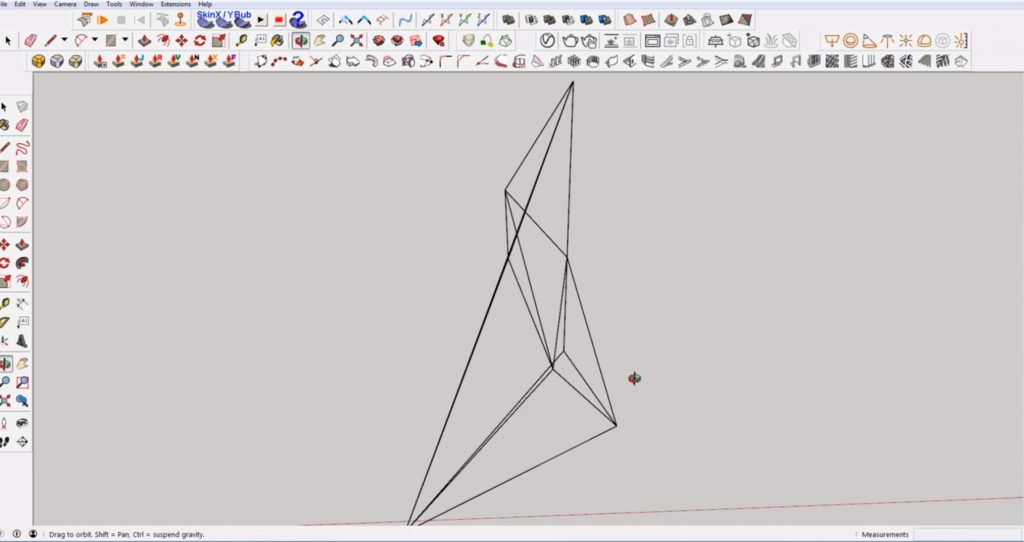 Select. Use the selector tool to select the entire model.
Extensions > Eneroth Face Creator. Select "Eneroth Face Creator" from the "extensions" dropdown menu. Again, your model will automatically generate faces for each triangle-no matter how complex the shape may seem!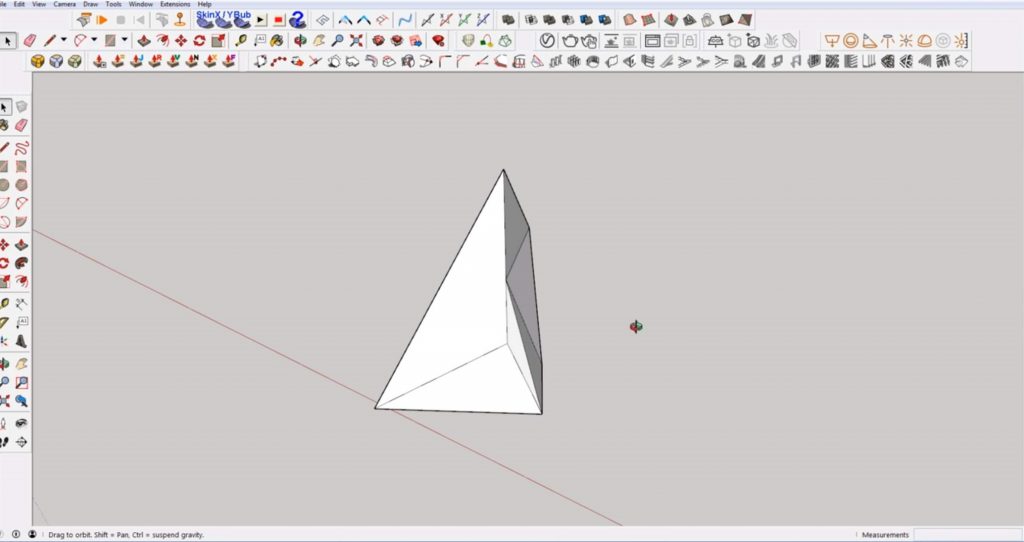 It's as simple as that! Don't forget to grab the Eneroth Face Creator plugin before you get started. Once you have it installed, you'll be able to create faces faster than you import your model-all while keeping your sanity!
Was this tutorial helpful? Using this Sketchup create faces plugin is so simple and helps us shave off so much time when modeling! We want to know, what is your favorite Sketchup plugin to use? Let us know in the comments!
Happy Hacking!