How to Setup Photo Matching in Sketchup

If you're looking to model based on a photograph you should strongly consider using photo matching in sketchup. This is one of sketchup's features that sets it apart from other software. From knowing just one measurement you can create an entire model.  It may not be 100% accurate, but you can get a very close clone of your original 3d object.
What is Photo Matching in Sketchup?
Photo matching allows a modeler to model from a photograph that they import.  From the 3d photograph, the 3d perspective is matched, which allows the user to model over the image and get it to aesthetically look the same.  From there, the modeler can rotate around and model normally.
Photo matching in sketchup isn't meant to be used soley by itself.  It's a great starting point, but it's nearly impossible to model without rotating around and modelling traditionally.
How to Import a Match Photo
To import a match photo simply go to… Camera>Match New Photo…
alternatively you can go to..  File>Import, select your photo and check the Use as New Match Photo option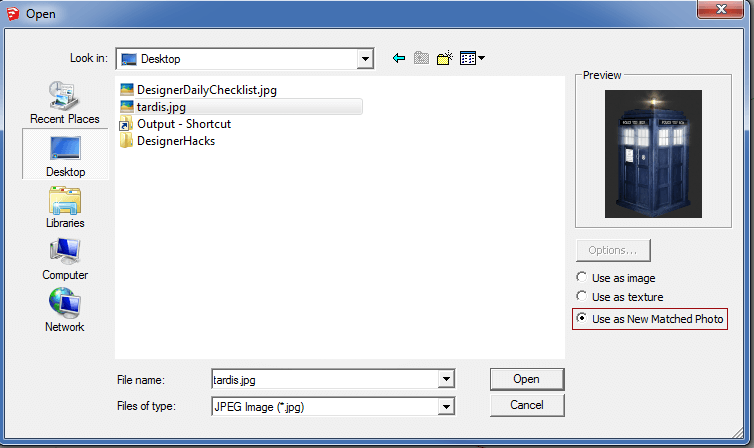 How to Adjust Your Perspective Lines
After you've imported the photo you want to match to, you're going to want to set your perspective lines.  Your red lines should match lines on one face of your 3d object, and your green lines should match lines on another face.  Zoom in and out using the mouse wheel to make sure your lines are as accurate as possible.
After setting your lines, move your origin point to a prominent place that is close to you in the photograph.  This will be the place you start modelling from.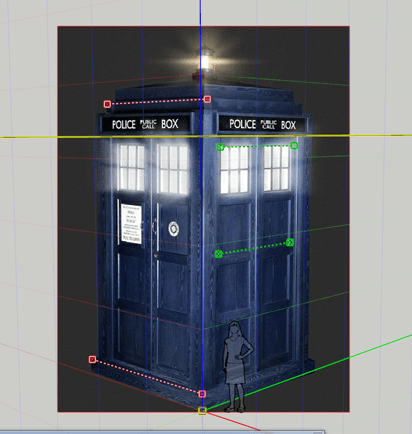 How to Adjust The Scale
To adjust the scale of your perspective, left click on the blue axis, and drag up or down.  You'll see the grid lines expand or contract.  In the above video, I rough in the scale using the size of the scale figure in the model next to my object.
If you know a measurement on your object, you can set your spacing to an exact increment, and then left click and drag on the blue axis to match your grid with the measurement you know.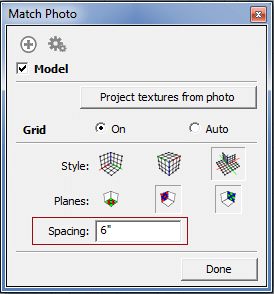 Continue to learn how to create a 3d model from photos in sketchup
Hope this helps!  If you have any questions regarding photo matching in sketchup, feel free to reach out in the comments below!