Vray vs Lumion: Why I Ditched Vray for Lumion

In this article we're going to explore the differences in Vray vs Lumion and explain why we decided to ditch Vray for Lumion. Vray is a great option for rendering Sketchup models, but we tried it out and here's what happened…
Immediately we noticed a lot of problems using Vray. After contacting the third party we purchased the software from, our rep. (who is a former chaos group employee) informed us that most of the programming for Vray was now being outsourced which made the quality of the program go down. In hopes of resolving some of the issues, our rep. gave us a test version to use. There were still issues opening materials from the library and applying them to objects and there was about a 50/50 chance the rendering button would work or just crash Sketchup.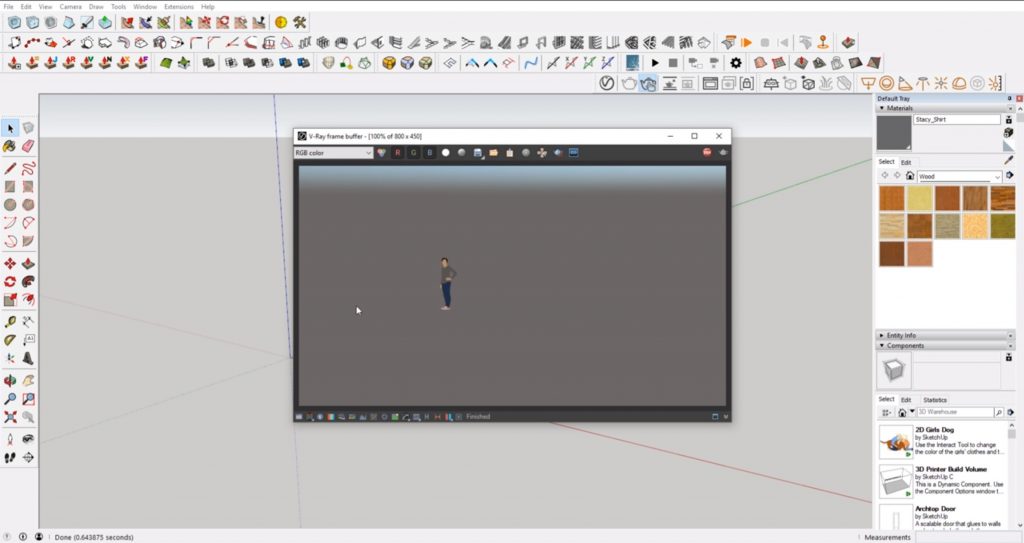 After researching other rendering softwares, we discovered Lumion. It was about the same cost as Vray, so we gave it a shot.
Vray vs Lumion
Lumion is a standalone software whereas Vray is integrated into Sketchup. This means that Vray relies a lot on Sketchup working properly, so if your Sketchup has the habit of crashing, good luck using Vray for Sketchup. Lumion also offers live rendering so you don't have to wait for your screen to react to changes in lighting or worry about adjusting and locking your camera view.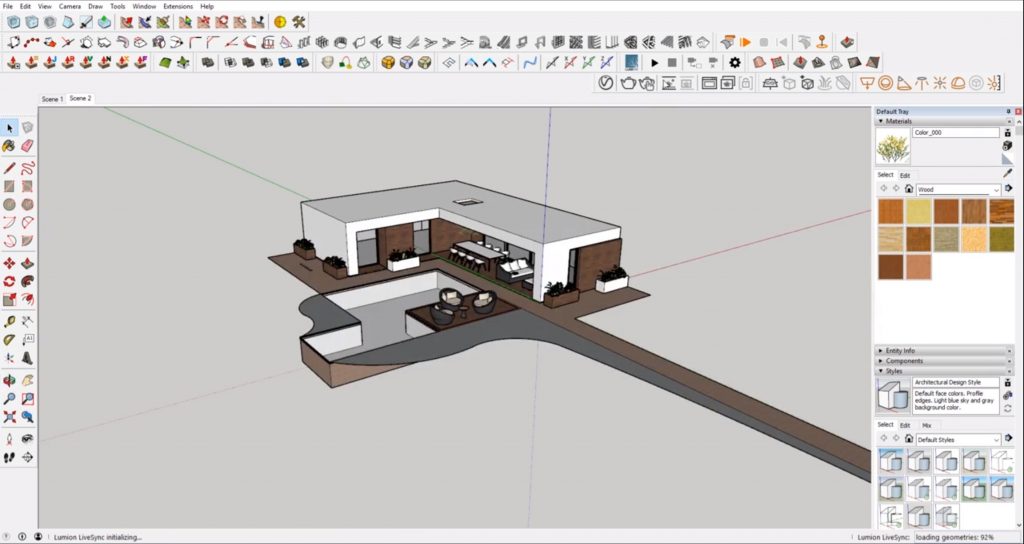 When it comes to the end result in Vray vs Lumion, both programs can create beautiful renderings, but the process of using Lumion is much smoother. However, we found that the most beneficial part of using Lumion is that it allowed rendering to become a fluid part of the design process. You can set up your view exactly the way you want and not have to be concerned with the ability of the program to handle it. The sliders give you the ability to quickly achieve the look you want, and you can add endless details like landscaping, lighting, and people. Vray offers a certain level of customization as well, but every time you add a detail you have to wait for the scene to render.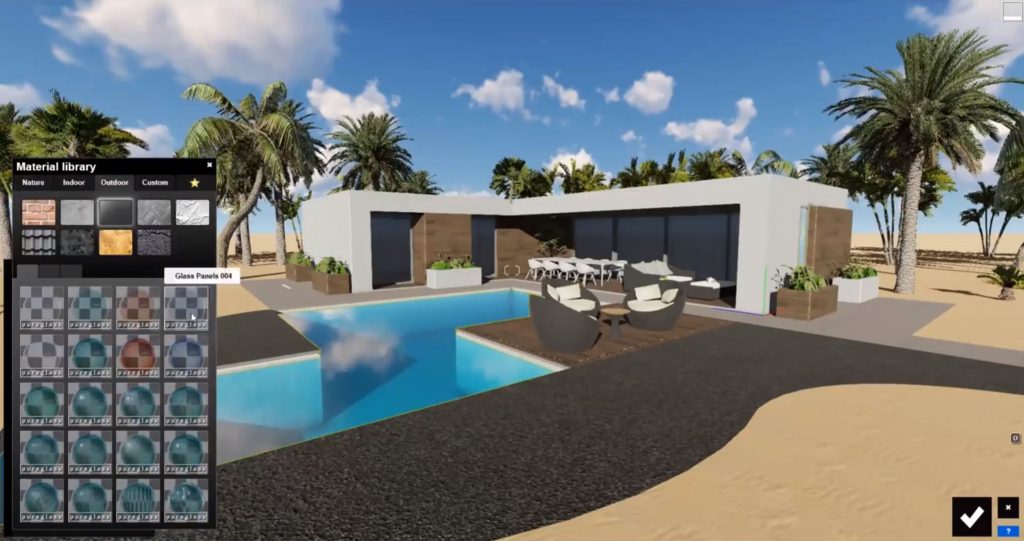 Summary of Vray vs Lumion:
– Vray and Lumion (base price) are about the same cost
– Vray is entirely dependent on Sketchup
– Lumion is a standalone program
– Lumion comes with a 3D models library
– Both come with textures and materials, and allow custom ones
– Lumion is a real-time renderer where Vray is not.
– Lumion has unique preset effects (night render, day render, volumetric lighting)
– Lumion has the ability to make animations and panoramic views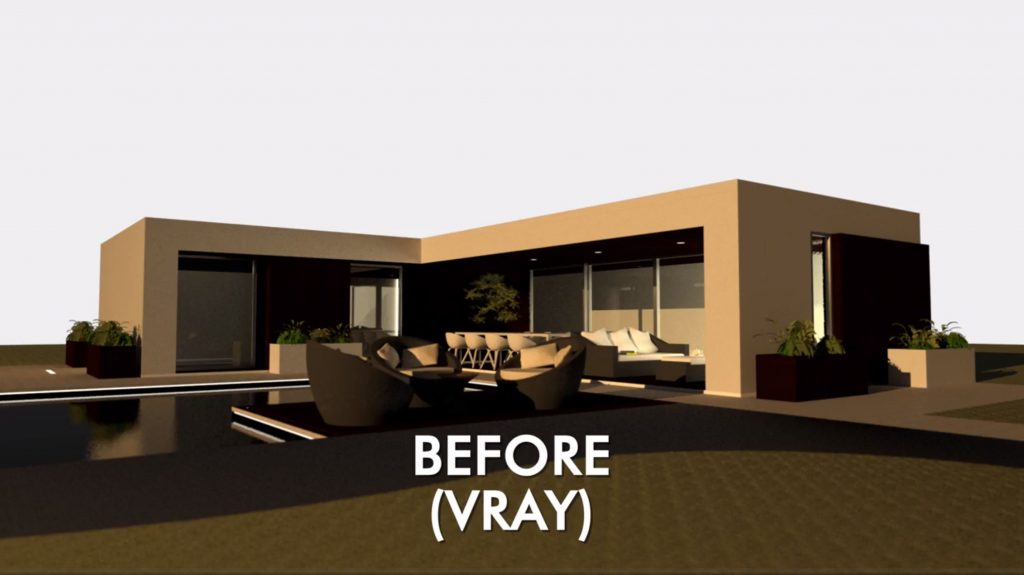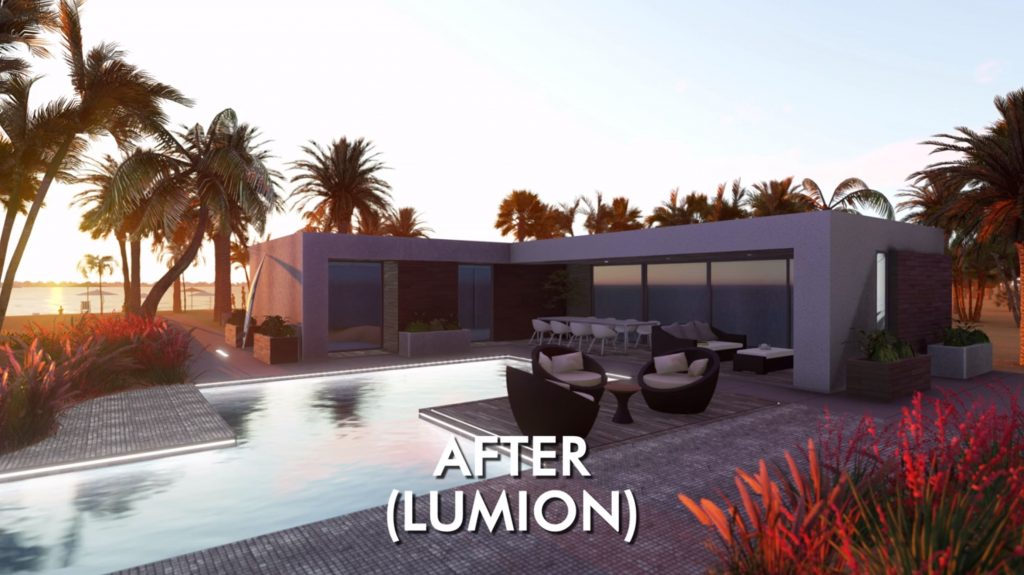 After comparing Vray vs Lumion, it was clear that Lumion is the better choice for us when doing full renderings. However, we won't completely ditch Vray. It can still be used for things that have no textures or specialty lighting, so we may use it for quick studies like clay massing or simple models. For us, we found that Lumion was just more intuitive to pick up, and it was easier to get a nice renderer faster. When you start getting into tons of customization, Vray is going to leave Lumion behind, but for most people the quality of Lumion is sufficient for the gained speed.
Which rendering program do you prefer between Vray vs Lumion and why? Do you prefer something else entirely? Let us now in the comments! Interested in how other rendering programs stack up to Lumion? Check out our comparison of Twinmotion and Lumion here and let us know what you think!
Happy Hacking!