How to Import a DWG to Sketchup Without Pro

Using DWG's in Sketchup is a great way to have a jumping off point for creating detailed models from CAD floor plans or building simple wireframes. Learning how to import a DWG to Sketchup can speed up your workflow and give you a new way to tackle projects. Unfortunately, in new versions of Sketchup you can't import DWGs unless you have the Pro version. Luckily, there is a way to import DWGs even if you don't have Sketchup Pro, it just requires a little bit of know-how. In this tutorial we'll show you how to import a DWG to Sketchup using an older version like Sketchup 7. If you need a link to download Sketchup 7, check it out here.
Once you have that downloaded, follow these steps and you'll be able to import a DWG to Sketchup in no time!
Importing a DWG to Sketchup
File > Import. First, open up Sketchup 7. Go to "file" and select "import" from the dropdown menu. In the "files of type" dropdown there will be a list of different file types you can import into your Sketchup model. Select the one that says "ACAD (.dwg)." Then, select the DWG file that you want to import from your files.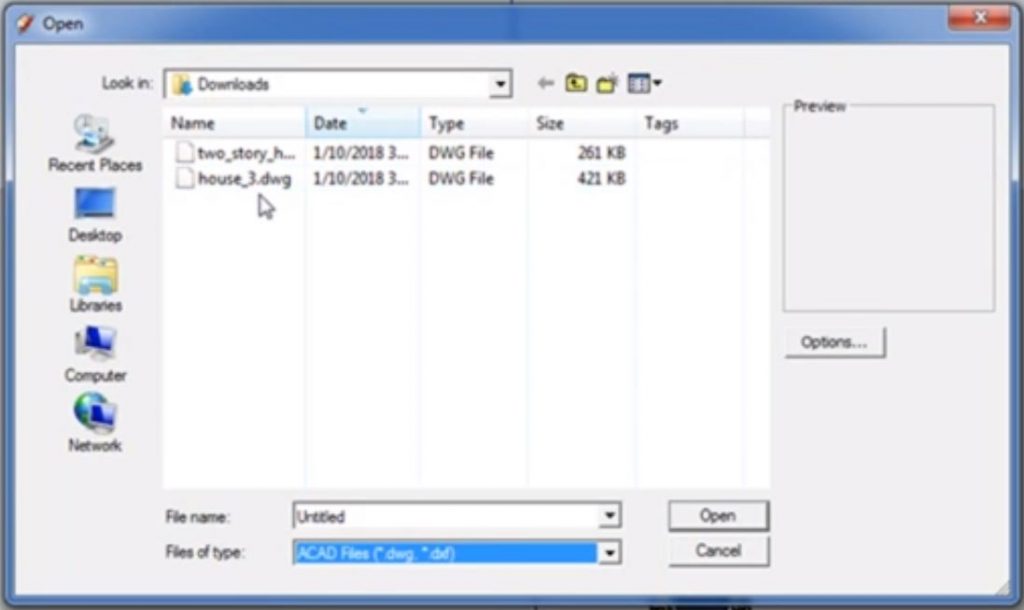 Once it is imported, a message will appear with the import results. Click "close." You now have a DWG file that you can explode and edit however you want. If you don't want to make any modifications, go ahead and save your file. Keep in mind that once you open your new Sketchup file in a new sketchup version, you will not be able to go back to the original version in Sketchup 7.
File > Save as. Once you have your DWG imported, go to "file" and click "save as." Make sure the file type is a Sketchup Model or (.skp). Type in the desired name in the "file name" box and click "save."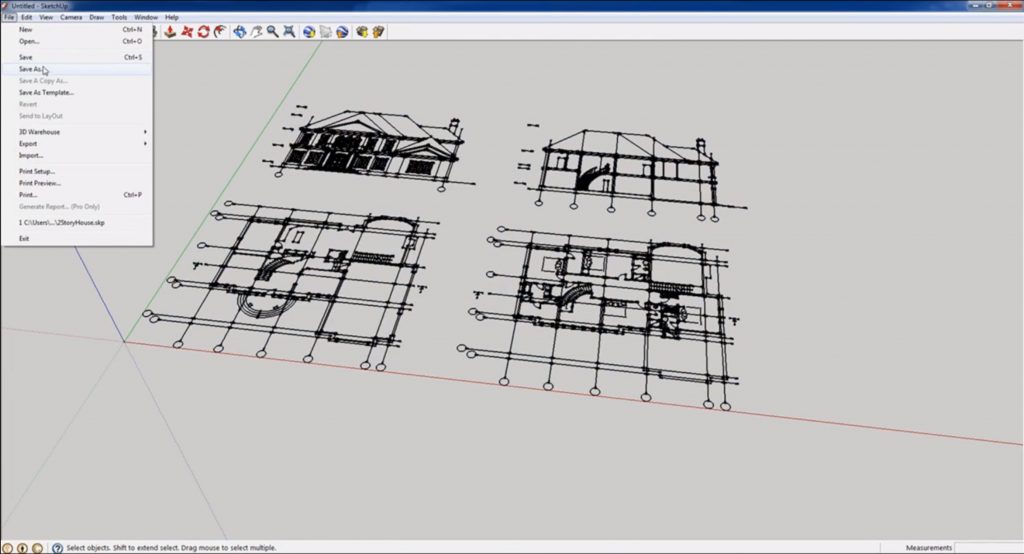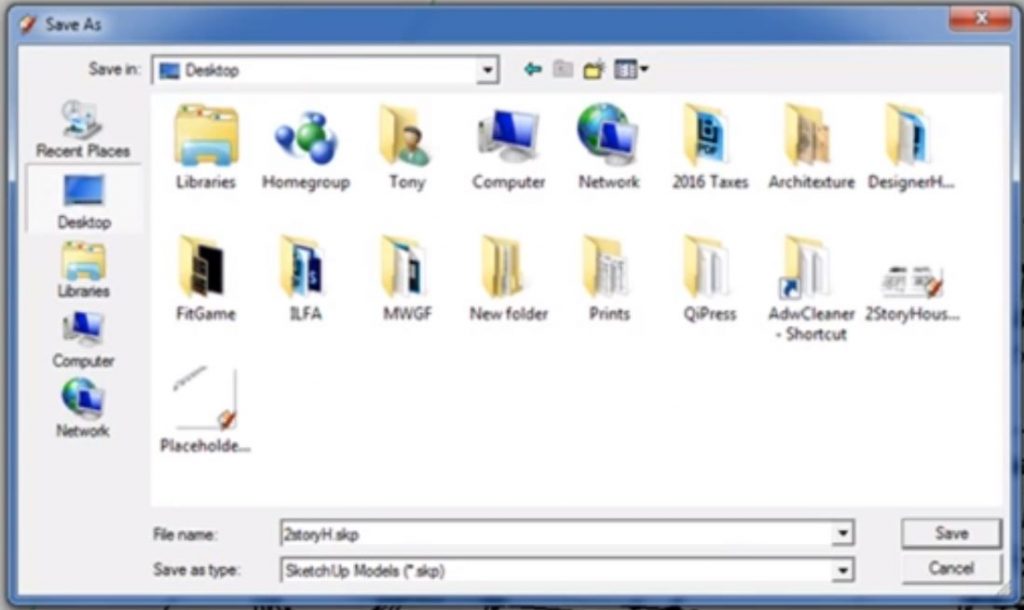 Close. Close out of the Sketchup 7 window before opening your new saved file. If you do not close out of the old version, you will have to open a "read only" file.
Open Sketchup. Once you have exited Sketchup 7, open your latest version of Sketchup. Navigate to "file" and select "open." Find your .skp model that you just saved, select it and click "open."
A message box will appear letting you know that once you save the file in the newer version of Sketchup, you will not be able to open it in a previous version. Click "ok."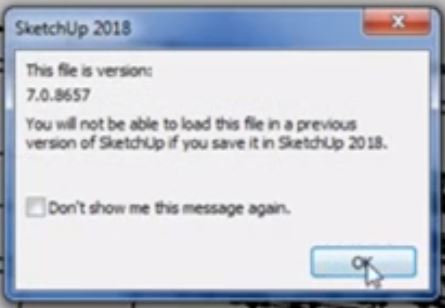 You now know how to import a DWG to Sketchup! Sometimes you may want to take your original Sketchup drawings and export them as a DWG file. Learn how to take a file from Sketchup and export it as a DWG here. There are also many other file types you can save your Sketchup files as. Check out our tutorial on saving PNG's here, or learn how to export a file as an STL file here.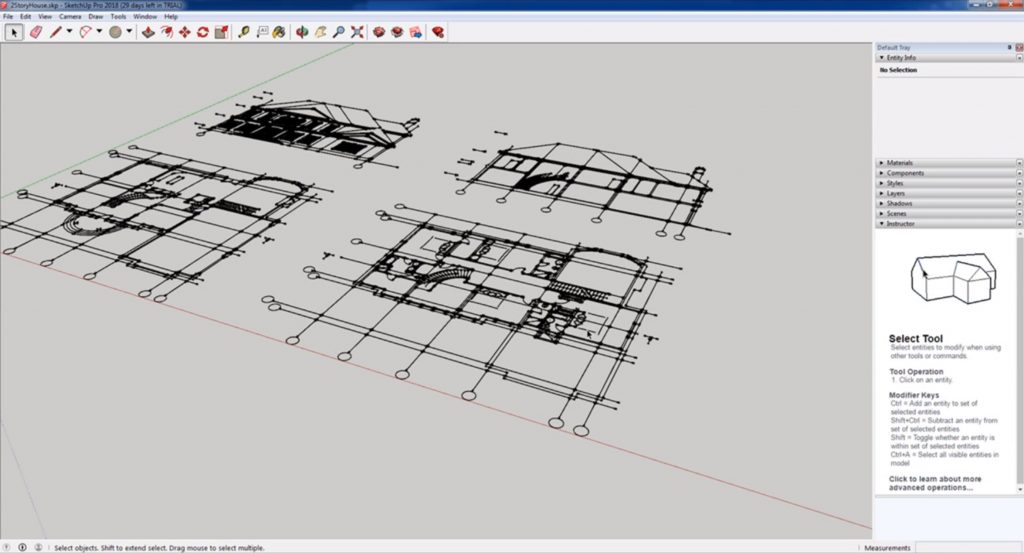 What are you currently using Sketchup for? Let us know in the comments below!

Happy Hacking!