Where in the US is the Highest Architect Salary?

If you read our article on the cost of becoming an architect, you know expenses can reach up to $100,000. With a price tag like that, you're probably hoping an architect salary is worth the expensive education! In this article, we'll discuss what architecture salaries look like in different areas of the US. Keep in mind these are only averages and salaries can vary based on many factors. But if you're looking to start out or maybe you want to transfer to a new location, this article should give you some insight into what you can expect around the nation!
Average Architect Salary
According to the Bureau of Labor Statistics, an architect makes an average salary of $79,380 in the US. Of course, that can vary based on experience, location, and bonuses. The lowest paying wage is around $48,020 and the highest is $138,120. Now you're probably wondering where those highest paying salaries are. But before we look at where in the US architects make the most, let's see what an architect makes in each region of the US.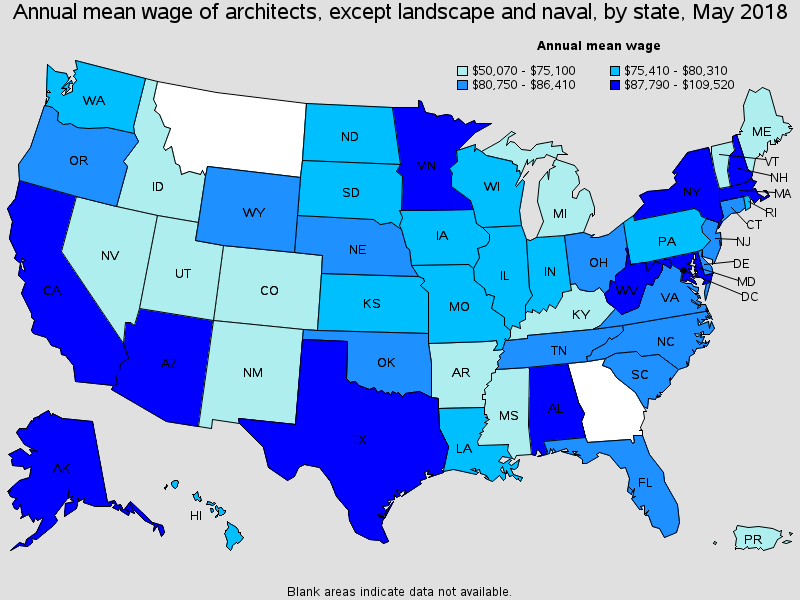 Most states along the east coast have a salary range between $80,750-$86,410. The Midwest ranges between $75,410-$80,310. States in the west have the lowest range of $50,000-$75,100. Larger states such as California, Texas, and New York have the highest paying salaries between $87,790-$109,520.
Highest Paying Architect Salaries
So the real question- which state has the highest architect salary? According to the Bureau of Labor Statistics, the highest paying states for architecture are New York ($109,520), Massachusetts ($103,920), District of Columbia ($100,770), Texas ($99,580), and Arizona ($95,220). The average hourly wage ranges from $45.78-$52.66.
Salaries can vary within each state, so if you want to get even more specific, the highest paying metropolitan areas are:
California
Salinas, San Jose-Sunnyvale-Santa Clara, Vallejo-Fairfield, Sacramento-Roseville-Arden-Arcade, Santa Cruz- Watsonville
Texas
Houston-The Woodlands-Sugarland
New York
New York-Newark-Jersey City, Ithaca
Georgia
Atlanta-SandySprings-Roswell
Massachusetts
Boston-Cambridge-Nashua, MA-NH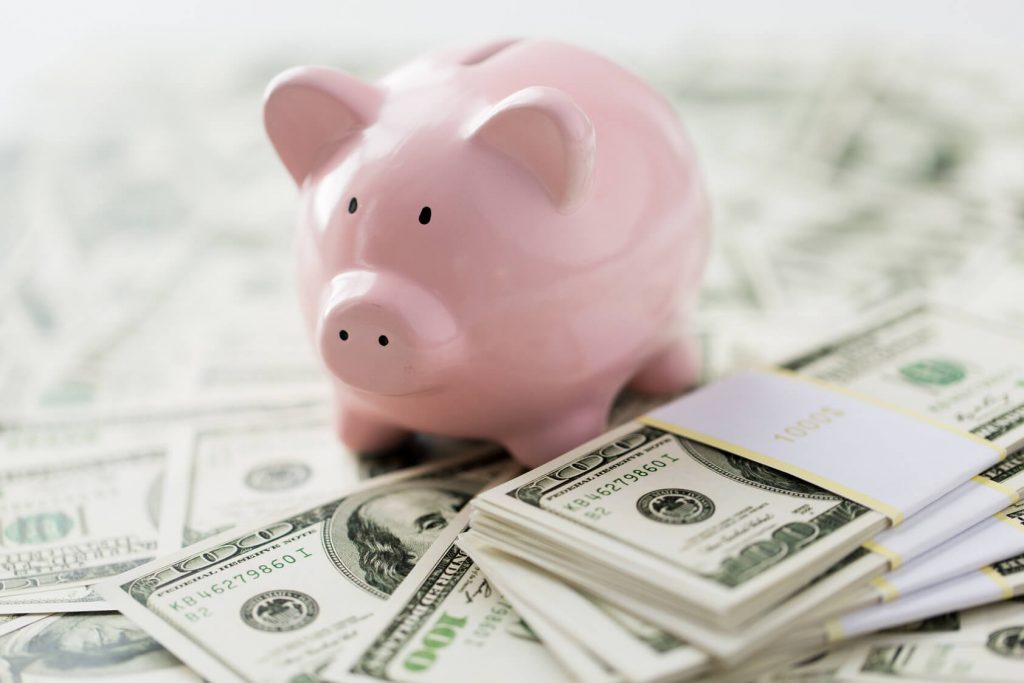 Likewise, the highest paying non-metropolitan areas are as follows:
Southwest Colorado
Western Wyoming
Northern West Virginia
Northwest Colorado
Northwest Minnesota
You can find more information on architecture salary and employment here: https://www.bls.gov/oes/current/oes171011.htm#st.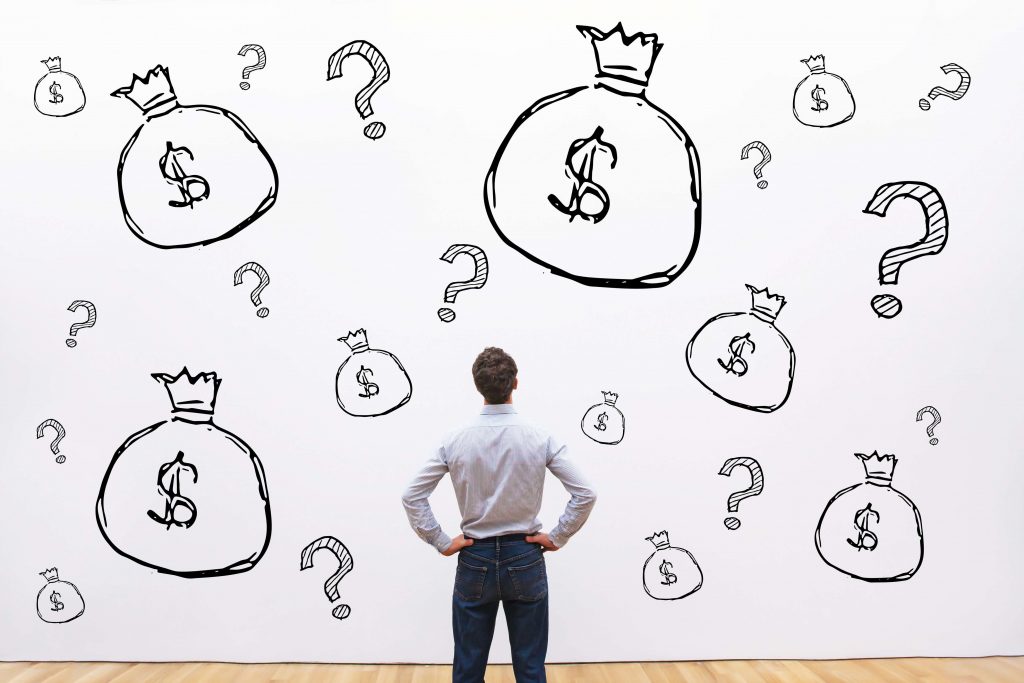 The short answer: New York has the highest paying architect salary, but as you're probably aware the cost of living is also higher.
The reality: there are a lot of factors that go into calculating the highest wage. Even though New York has the highest average, there may be a city in another state that you could be making nearly the same amount in. It's important to remember that a higher salary may also mean an increase in other areas like the cost of living or income taxes. Even within the state, salaries can vary based on the city and type of work you're doing. So if you're hoping for a pay raise you may want to think twice before booking that one-way ticket across the country!
If you're on the track to becoming an architect, be sure to check out our study resources to help you ace the ARE! Whether you've been in the field for a while or you just graduated college, we hope you found this article helpful! Do you have any other questions about being an architect? Let us know in the comments!
Happy Hacking!