Get TwinMotion 2019 for Free: TwinMotion Free Download

Breaking news! If you use rendering programs in your architecture or design work, you may have heard of TwinMotion. It's a real-time 3D rendering program that allows you to create high-quality images, panoramas, and even virtual reality videos! Similar to Lumion, this program can usually run you close to $1,000. But great news designers, TwinMotion is now being offered 100 percent free until November! Keep reading to see how you can get in on this awesome offer and get a Twinmotion free download.
If you're familiar with Fortnite you may have heard of Epic Games. They are the company that created Fornite and they just recently acquired TwinMotion as well. Soon after they acquired TwinMotion, they made it available to everyone for FREE. Yes, free. You can go to their site and download the program for free, but only until November 2019. By the sounds of it, you will still be able to use the TwinMotion free download even after November has passed. Once you download it, it's yours to keep!
If you've ever thought about trying out TwinMotion or want to check out a different rendering program, now is the perfect time to give it a shot! Curious what TwinMotion has to offer or how it compares to other rendering programs? You can check out our comparison of TwinMotion and Lumion 9 in this article.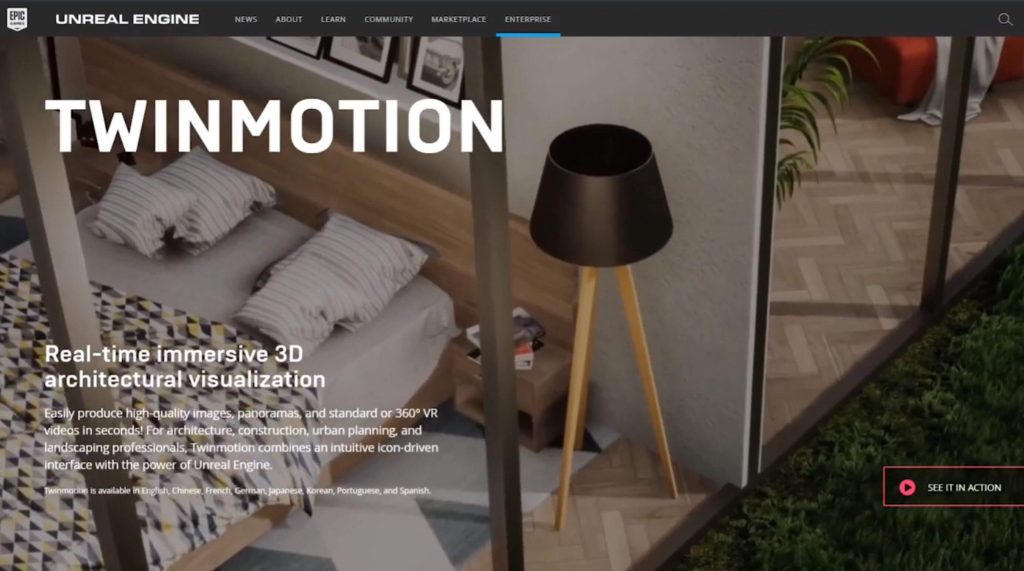 How to Get the TwinMotion Free Download
To get the free download, you can either go to the Epic Games site or follow this link.
Download. Click the link and it will take you to the Epic Games site. First, you'll have to download the launcher. If you don't have an account, you will have to create one and then download the Epic Games launcher. It may be a little confusing because it looks like you can click "install" from this page to get the download, but that's just a picture they used. Open the launcher to begin installing.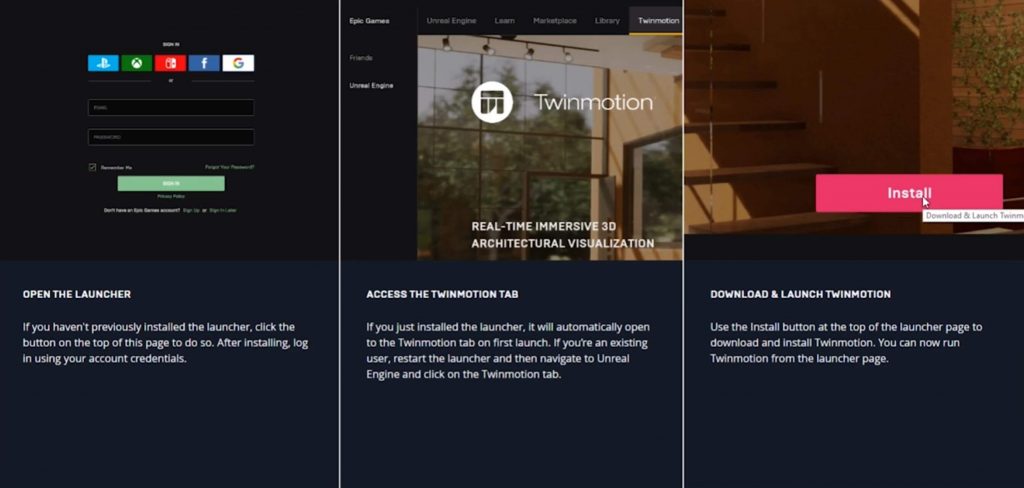 Settings > Update. If you already had a version of Epic Games launcher installed, you'll want to update your version by going to "settings" and see if any updates are required. If an update is required, go ahead and click on "update" and your launcher will restart.
Unreal Engine >TwinMotion. Once your launcher is installed and updated, mouse over to the menu on the left-hand side and select "Unreal Engine." There should now be a new tab at the top of the page called "TwinMotion." Select the "TwinMotion" tab and then click on the "install" button.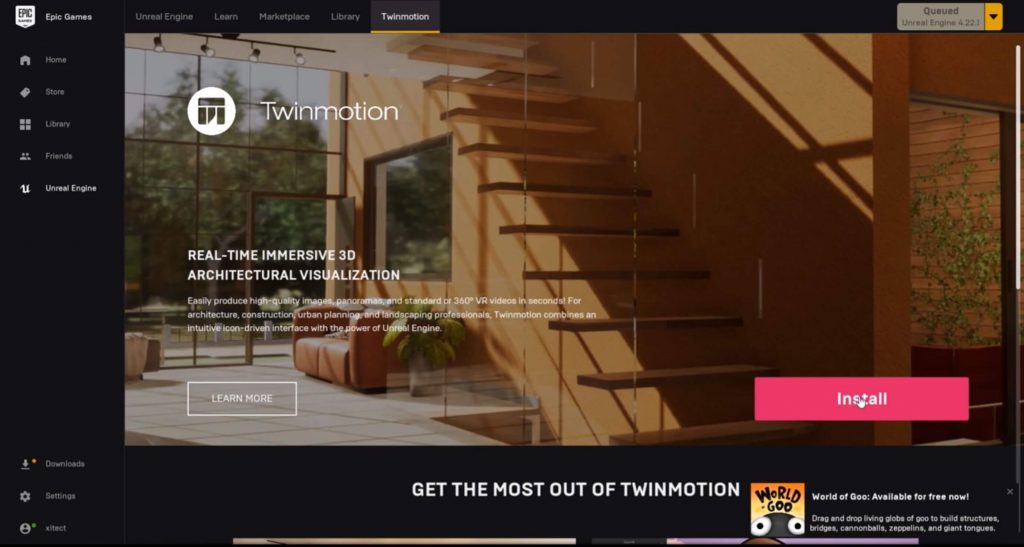 Install. From here you can select the location of your file. Then, click "install."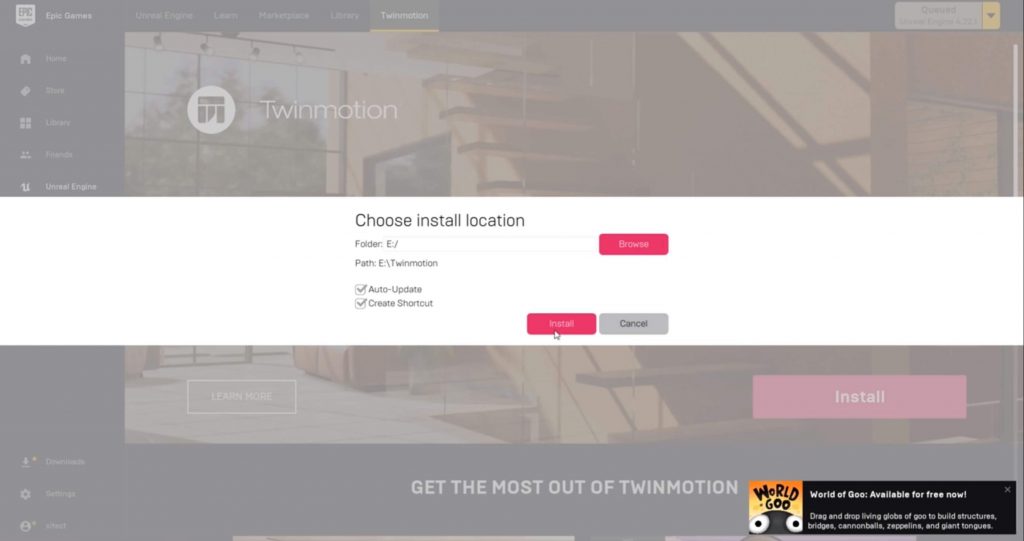 That's it! From there it should start downloading or be queued up to download soon.
Do you plan on getting the TwinMotion free download? Do you think it will affect your workflow? Let us know in the comments! Whether or not you get the free download, be sure to check out all of our tutorials to get the best tips on rendering and modeling!
Happy Hacking!