The One Thing Designers Can Do To Gain Freedom HINT: It's Completely Free


Freedom is probably one of the most sought after things today.  We all want the freedom to do what we love, financial freedom, freedom of time, the list is endless.  Over the years, I've noticed one thing that has provided me an insane amount of freedom.  What is it?  Learning to code.
If you don't have any knowledge about coding, it might seem pretty scary, but there are so many resources that turn learning code into a step by step process.  My favorite is the Code Academy.  What's more, is that the benefits of learning to code are pretty insane.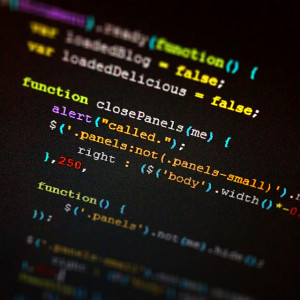 How Learning to Code Has Made Me a Better Designer
I'll be the first to tell you that I am by no means a stellar coder.  I'm mediocre at best.  I really just hack away at it until something works.  But here's how I've noticed my career as a designer improve since I've learned to code.
Coding teaches you how to break large tasks into smaller parts.  When I really learned how to code, I noticed that I started thinking how to break down large tasks that I was doing into smaller, bite sizes pieces.  You'll learn how to build a solid framework that you then add detail to.
One trap that's easy to fall into as a creative is getting too detailed to quickly before having the larger picture in place.  Coding reinforces the larger picture because it's simply not possible to get to the detail before the framework is in place.
Coding is going mainstream.  If you're an advanced Sketchup user, chances are you've discovered dynamic components.  They're pretty awesome, but take some knowledge of coding.  Along the that, Autocad has dynamic blocks, Revit has families, and Archicad has objects.  Software companies are starting to allow users to program the objects they're using within programs.  If you really want to save time as a designer, these parametric features are the way to go.
Money in the pocket.  You don't have to get so good at coding that you make money at it, but if you plan on becoming a freelancer or owning your own business, knowing how to code will save you money.  Hiring a web developer can be expensive.  Even if your plan on hiring a web developer for your freelance or business website, it's good to have some knowledge of what's going on behind the scenes.  At least be competent enough with code to be able to edit your website on your own.
It's the future… Seriously.  Coding is an ever growing field and every day there are more and more things that need coding.  It wont' be long until kids are taking coding in school is just like taking language arts.  Don't get left in the dust.
Where to Learn Coding
I highly recommend snagging the book Code: The Hidden Language of Computer Hardware and Software.  It's a great introduction to computer science and is an easy read considering.  Charles Petzold takes some really technical information and makes it consumable.
After you're through that book, head on over to Code Academy, pick a programming language, and just get started.  If you stick with it and learn something, I promise you won't regret it.  It's much easier than you think.
Are you interested in learning how to create dynamic elements to use in your design software?  If so, leave a comment below!