How to Import from Sketchup to Blender Tutorial

In this tutorial, we'll go over how to import from Sketchup to Blender. You may be familiar with some of our other tutorials like importing a DWG to Sketchup, exporting STL files, or exporting from Sketchup to DWG. But in this tutorial, we'll go over how to export an OBJ file from Sketchup and import it into Blender. All it takes is a few simple steps! To being, open up Sketchup and let's get started!
From Sketchup to Blender
Import Model. We started off with importing a 3D model of a Barcelona chair into Sketchup. You can find plenty of neat models to download in the 3D Warehouse, or you can use one of your own files. With Sketchup open, navigate to "file" > "import" and select the model you want to import from the list of files. Then, click "import."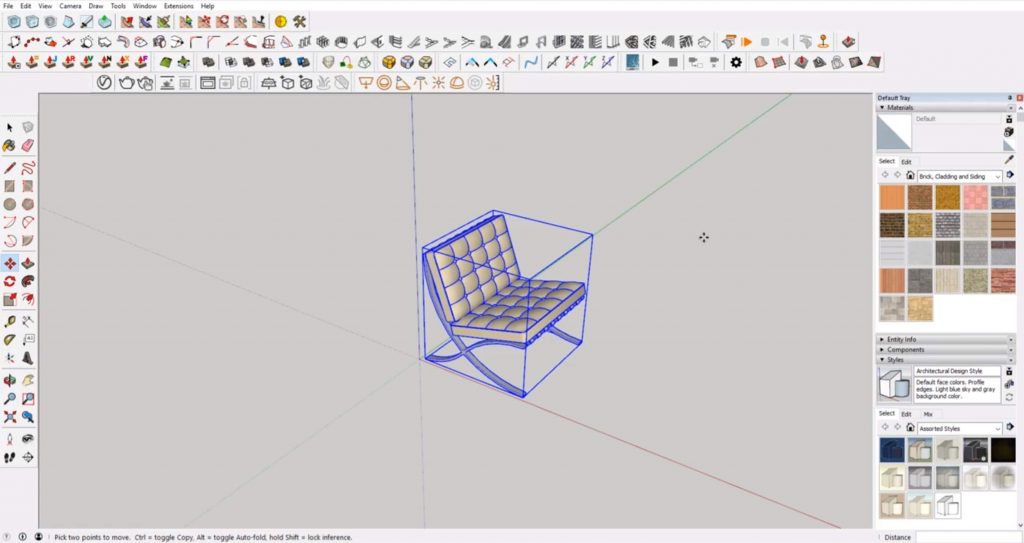 File > Export > 3D Model. Once you have your model imported into Sketchup, navigate to "file" and select "export" > "3D model" from the dropdown menu. Make sure the "file type" is set to "OBJ file."
Next to the "export" button there is a button that says "options." If you click on this button, a window with more exporting options will open. You can change settings for which faces to export, textures, and scale. If you have trouble exporting your model, you may have to come back and adjust these settings. For this example, we selected "export texture maps" and "swap YZ coordinates" in "model units."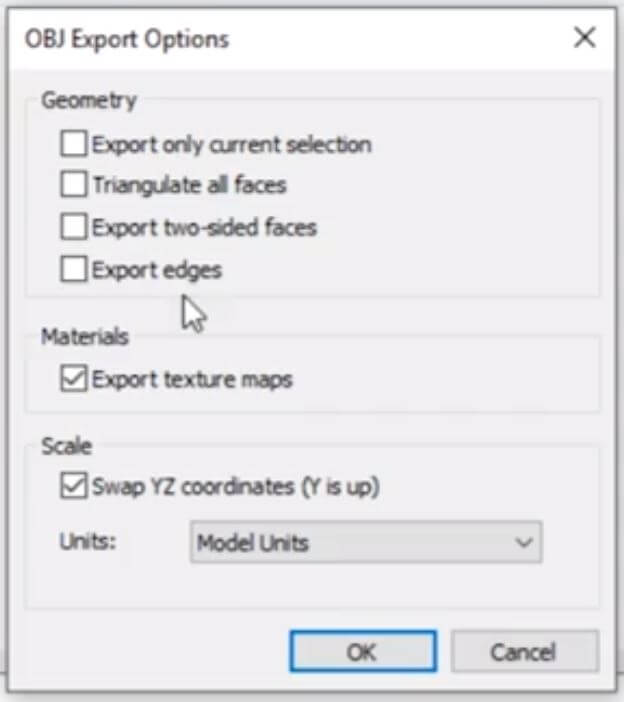 Once you have everything set the way you want, click "ok." Then, click "export." You may have to wait a few moments for the file to export. Once the "export progress" reaches 100% you can import your new OBJ file from Sketchup to Blender.
File > Import > OBJ. After you export your file, open Blender. Navigate to "file" and select "import." Select the "wavefront (obj)" file type. Click on your OBJ file from the list on the left and then click "import OBJ" in the top right corner. If you click "x-ray," you can get a more detailed look at all of the geometry that was imported with the model.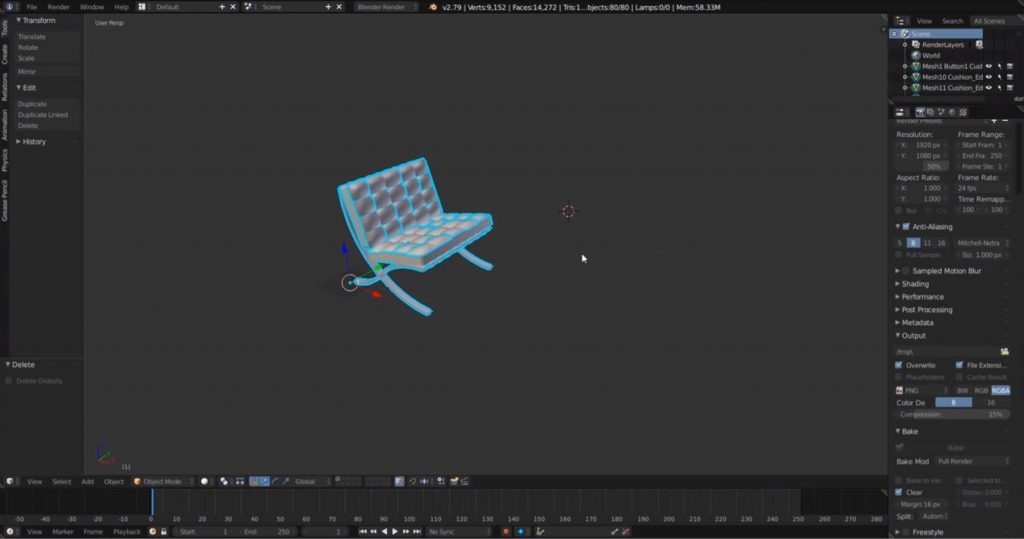 That's it! Just be aware that we used the Sketchup Pro version to import an OBJ file to Blender. If you don't have the Pro version, there may be an older free version that allows you to export OBJ or DWG files. Otherwise, just stick with Sketchup Pro and you'll easily be able to export files from Sketchup to Blender with a few simple steps!
Be sure to check out some of our other helpful tutorials on exporting and importing files:
What program do you use most often? Which is your favorite? Let us know in the comments!
Happy Hacking!