How to Stop Clipping in Sketchup

If you've ever had problems with clipping in Sketchup, this tutorial will give you an easy fix to this pesky problem. Not familiar with clipping? It's essentially when certain parts of your Sketchup model get cut off and don't show up in your view. It almost appears as if you are looking at a section, even if you don't have any section cuts turned on. Clipping is a common problem when orbiting a 3D model, and it can really interfere with your workflow! Thankfully there is a simple solution for anyone, no matter your skill level. Follow the steps below to avoid clipping your views in Sketchup. Let's get started!
If you have a model open and you notice parts of it are getting cut off, you can use one of the three following methods to fix it!
Method 1: Clipping in Sketchup Between Perspective and Projection
The first method is by adjusting the camera view. You can do this by clicking on the "camera" tab on the top menu. If you're new to Sketchup, this can be a great way to familiarize yourself with the different "camera" options and how to navigate your view. Check out this article if you want more details on getting started with Sketchup!
Camera > Perspective. In the top menu bar, navigate to "camera." From this tab, you can select what view you want or access tools like "orbit," "pan," and "zoom." To change how you view your 3D model, select "perspective" from the dropdown menu. From this view, you should have a corrected perspective that clearly shows everything in your model.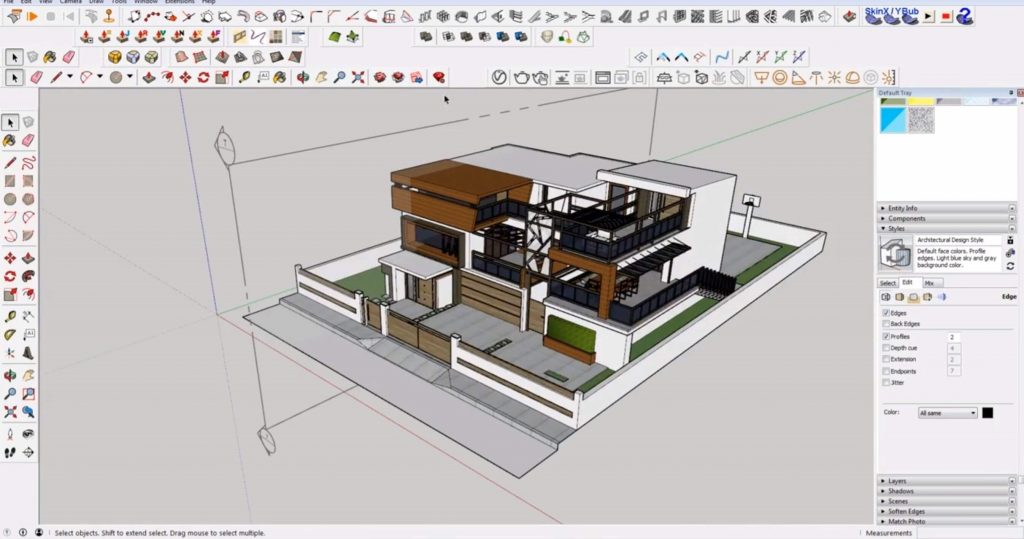 Camera > Parallel Projection. The clipping in Sketchup may have something to do with the parallel projection settings. If you want to return to a "parallel projection" view after changing the camera settings, you can always select it again. Your view should return to normal after selecting "perspective." Just navigate to "camera" and select "parallel projection" from the dropdown menu. Now you should have a complete view with no clipping!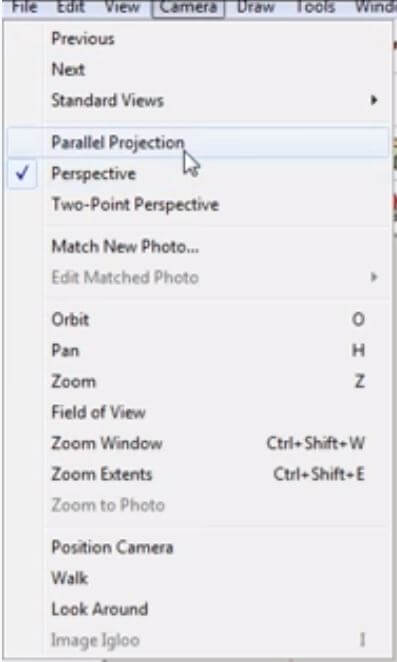 Method 2: Zoom Extents
If you're clipping into something, you're likely too close to it, pressing zoom extents will pull back your camera an allow you to see everything.
Method 3: Adjust FOV
The FOV, or field of view, can be changed once the zoom tool has been selected. You'll see a field in the bottom right-hand corner. Play around with increasing or decreasing this number to see if it fixes your clipping.
The next time you come across any clipping in Sketchup, just remember these simple steps and you can easily fix the problem! Have you ever experienced clipping before? What other problems have you come across while working in Sketchup? Let us know in the comments, we would love to help out!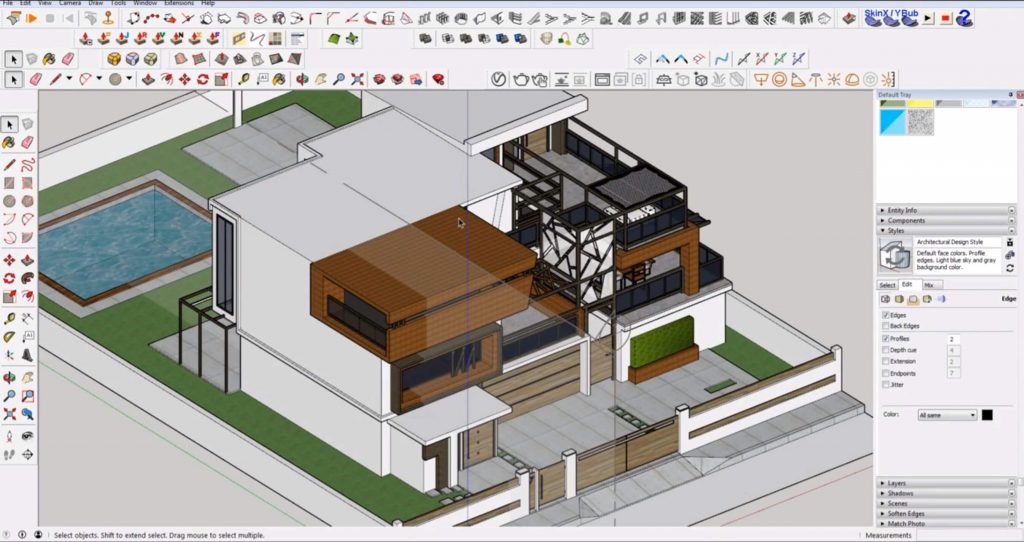 If you're looking for more helpful tips and tricks for Sketchup, check out our tutorials page here. You can be sure to find something for every skill level from beginner to advanced! Or, take a look at some of our related articles below:
Getting Started with Sketchup for Beginners
Sketchup File Size: The Impact of Groups and Components
How to Install Sketchup Plugins & Extensions and Increase Your Productivity
We hope this tutorial was helpful! Be sure to check back often for more new tips and tutorials. We add new articles every week and are always looking for new tips and tricks to share.
Happy Hacking!